Romantic Ways To Propose
3 min read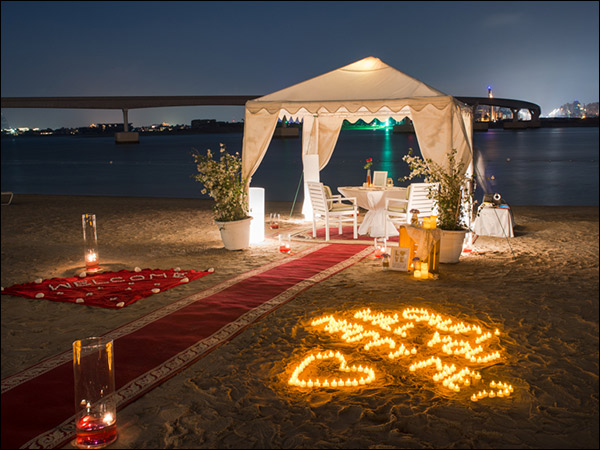 The moment you propose to someone will be remembered and cherished for years to come. Therefore, it's only natural that you will want to make it as amazing and special as possible. However, it can be difficult to come up with the best ideas for a marriage proposal. You may be wondering whether you should pop the question in the privacy of your own home or make a grand gesture in public. There are many options to consider, depending on your preferences and what you think will make your partner happier. To make your decision easier, we have compiled a list of some of the most romantic ways to propose.
Having An Intimate Meal
Firstly, you may prefer to opt for a classic romantic dinner in an intimate setting, such as a romantic restaurant that you both like. You may also consider preparing a home-cooked meal for two and creating the ultimate romantic moment by lighting a few candles. It may also be a good idea to prepare a delicious breakfast in bed and accompany this romantic gesture with a proposal at the start of the day. Alternatively, you may consider taking your partner for a picnic in one of your favorite parks and pop the question while you are both enjoying a nice scenery.
Visiting A Dream Destination
Sometimes all you need is the perfect destination, so it's important to choose carefully. For example, if you are looking for a great selection of beaches, fine dining restaurants, and amazing buildings, Dubai can be a great choice. Check out some of the best places to propose in Dubai and make this moment even more special. You can choose from some great views, such as the View at the Palm, which offers the most spectacular view of Palm Jumeirah. Stunning 360-degree views will also allow you to spot some of the hidden gems of the city.
Using A Favorite Poem
Another key element of every romantic marriage proposal is the words that you use to convey your feelings at the moment. This is why you may consider using one of your favorite poems or asking a local writer to write a personalized poem for you and your other half. To write the poem yourself, make sure you study poetry writing for some time to get better at it. If you are worried that your emotions will get the better of you, it may be helpful to write the words down on a beautiful piece of paper, which you will always have as a keepsake.
Choosing A Memorable Location
Walking down memory lane is a great idea to declare your love and commitment to someone. Think about a memorable location that has a special meaning, such as the restaurant where you had your first date or the place where you first met. This can help you include all the milestones you share in your proposal and add some romantic continuity. It may also be fun to create a treasure hunt, where each clue takes them to memorable locations and invokes romantic moments until it leads to the question in the end.